Get Everything You Need
To Start A Great Travel Website
Our Complete Website Solution frees up the time, cost and technical expertise required to build and operate your own successful online travel business.
Are You Ready To Build A Great Travel Business?
Have you dreamed about starting your own online business?
Are you passionate about your destination and want to spread the word?
Do you want to be in control of how much you can earn?
Already have a site? No problem, we offer a FREE migration service from your site!
No hidden charges or commissions, just a fixed monthly fee.
The My Guide Network
The My Guide Network team have been helping people to research, plan and book the most exciting trips since 2006. An award-winning global online travel resource powered by a diverse community of local experts on the ground and trusted by millions of global users a year.
Powered by Local Experts - My Guide has a unique local touch with all our content being created daily by our local travel partners in each and every destination. My Guide makes travel experiences more enriched, more enjoyable and quite simply … better.
A 'ready to go' online travel guide solution for new destination travel partners. We have invested in building a fully supported & proven global platform using the latest technology so our travel partners can give their total focus to creating quality content and the development of their own business.
Using the Latest Technology is important when it comes to staying ahead of the competition. You don't need to think about Web 2.0, HTTPS/SSL, AMP, PWA or HTTP2 … but you can be confident we do, allowing you to remain focused on content, marketing & sales.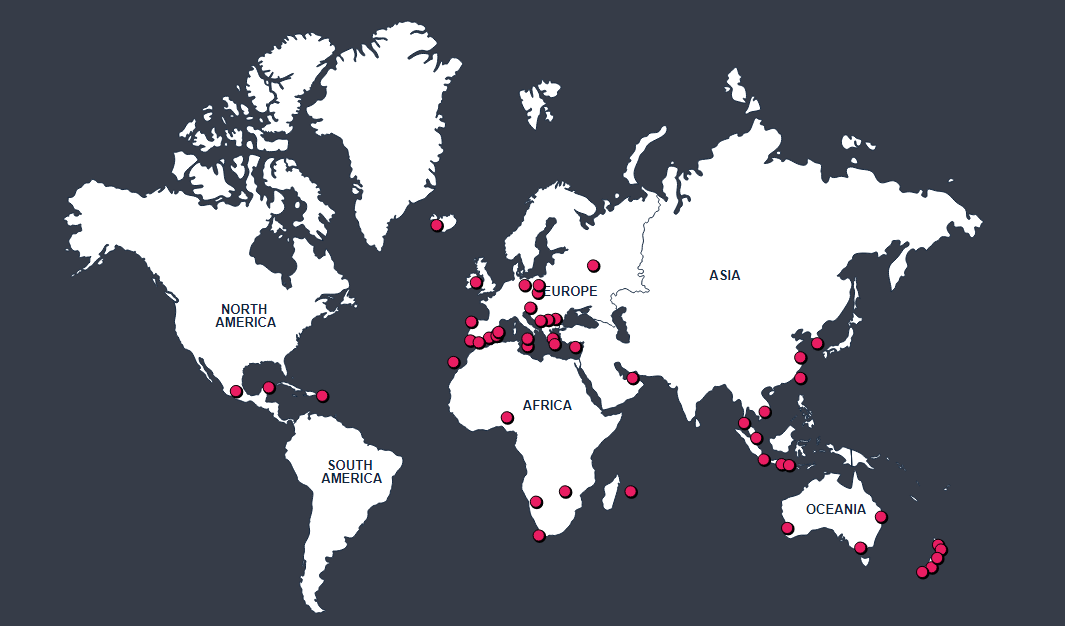 We are now in 100+ Destinations and Growing.
What We Provide To You
Technology - We are ahead of the game!
An Innovative and continually evolving website on a dedicated domain
Easy to use admin with in-built CRM, CMS & Enquiries platform
Fast, Reliable & Fully optimised for search engine rankings (SEO)
Fully optimised (responsive) Mobile Web version + an AMP (Accelerated Mobile Page) version which is the latest Google backed project designed to drastically reduce page load speed for users on the go
My Guide email address(es), Facebook/Twitter/Instagram/YouTube/Google+ pages
An Established Global Brand
A territory restricted licence of the established My Guide brand
Access to a network of local travel partners from which you can gain experience, advice and marketing support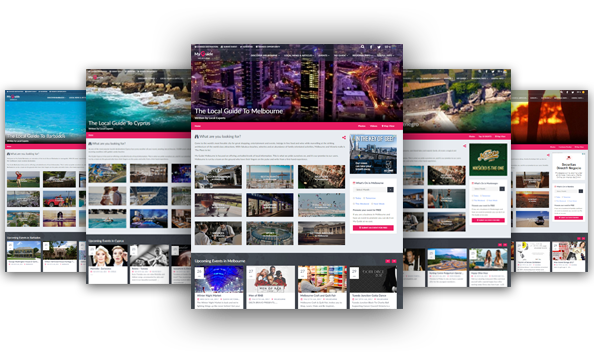 View an example website: www.myguideMarbella.com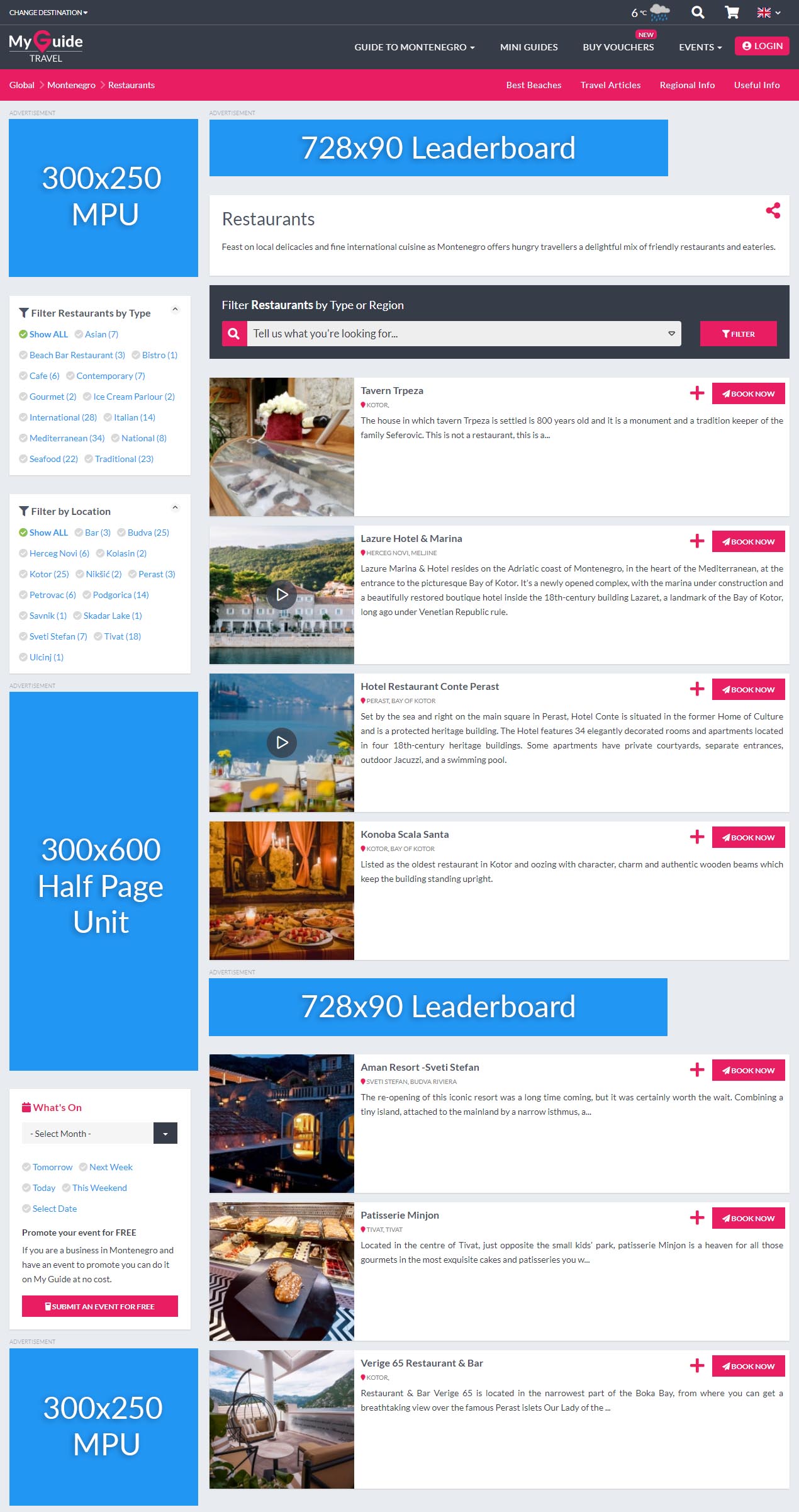 $$$ - Local Advertising Slots
Earn revenue from advertising slots across the site.
Top MPU (300x250)
Secondary MPUs (300x250)
Leaderboard Units (728x90)
Half Page Unit (300x600)
Run Of Site, Per Category or Per Page
Inclusion in Newsletters
$$$ - Earn Commission from Affiliate Programs
Affiliate programs can earn you extra money and available widgets of commonly used services can be added to your website for an additonal revenue stream.
Current Affiliate Partners:
Accommodation - booking.com
Activities - getyourguide.com
Planned Affiliate Partners:
Car Hire - cartrawler.com
Flights - skyscanner.com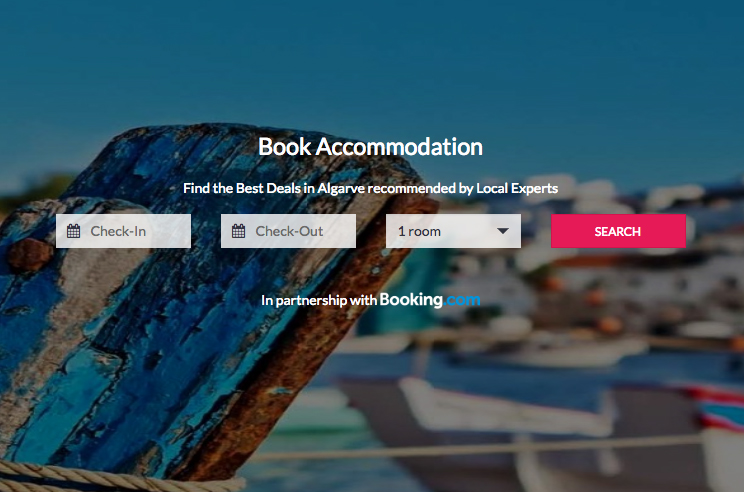 Your Responsibilities
As a local travel partner there are 3 key components that you are responsible for:
Content Creation
Update Regional and Useful information pages
Write dedicated Travel articles (Blog) about your destination
Create Business listings in the directory
Post Events in the calendar feature
Photography & Video Production
Marketing
Represent the My Guide brand in your territory
Update your social media platforms such as Facebook, Twitter, Instagram etc.
Run competitions and promotions
Locally-based marketing campaigns; local magazine adverts, radio, flyers ..
Revenue
Build a Portfolio of Clients
Generate Revenue from advertising slots
Commissions from affiliate programs
Customer and lead management
Create your own locally-based sales tools using our templates; media pack, newsletters, statistic reports etc...